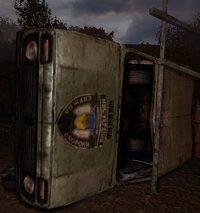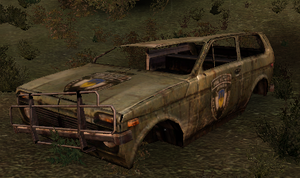 The VAZ-2121 Niva (commercially Lada Niva, from 2004 Lada 4x4) is an offroad vehicle produced by VAZ from 1977 until present day.
In the Zone, the Niva appears to have been used by the Military (judging by their markings seen on the hood and doors) though all of them are now derelict, destroyed and most of the time, they are overturned. Also, some of them are equipped with front bull bars and all of them seems to be the older (pre 1994) model, due to distinctive rear section. (horizontal taillights and shorter trunk/rear door)
Community content is available under
CC-BY-SA
unless otherwise noted.